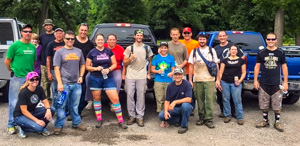 FORC assisting Xstream Cleanup Credit Island
FORC operates on 100% volunteer power. Volunteers are essential to maintaining/building local trails and put in over 1000 hours annually for this task alone. We are always looking for people who like working outdoors in challenging conditions to help keep the 30+ miles of local trail maintained as well as build new trail. If this is right up your alley, contact our trail crew leaders by email (listed below) or head over to the Local Trails Forum where trail work day announcements are regularly posted.
Getting dirty not your thing? We also have many opportunities to give back to local trails and the riding community which don't involve hard physical labor. Help us organize educational events (like Take A kid Mountain Biking Day or MTB-101), special events like cross country mountain bike races (FSTR, Aberm, 4xF), group rides, bike festivals, membership events, and more! Watch for announcements about these opportunities in the FORC Discussion Forums or announcements on the homepage.
Click below to contact local trail crew leaders if you want to get involved building & maintaining trail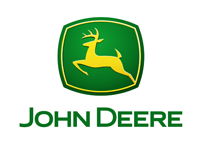 Attention John Deere Employees!
FORC is now enrolled in John Deere's Dollars for Doers program through the Benevity platform. Simply log into your John Deere giving portal to get started. Tally volunteer hours donated to FORC for the Dollars for Doers program and we will receive $25 per hour volunteered up to 40 hours/$1000 per year. This is a great way to multiply the impact of your donated time and continue FORC's mission to improve and maintain local trails!