Saturday January 13th 2018 - 6:00 to 9:00 pm
Credit Island Lodge - Davenport, IA
Membership Drive
Renew your FORC membership or join the club! We urge everyone to join/renew online to cut back on paperwork but we'll have the membership table open from 6-7:30pm where you can also do it in person. Not sure if your membership needs renewing? Log in to your FORC account and click here to view current membership status.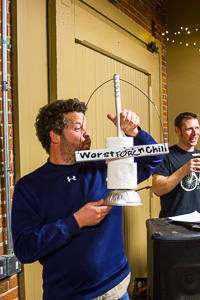 Chili Cookoff
Bring your best crock-pot of chili and fixin's. We'll supply the tables, power, bowls, and eating spoons. Bring a serving spoon. Let us know if you're bringing a pot to reserve a spot over on the Facebook event page. Ballots will be distributed from the registration table for everyone to vote. Pick your favorite and not so favorite by sampling the dozens of recipes on display. There's no bar at the venue so plan accordingly!
Timeline
General Setup - 5:00-5:30pm - Venue setup volunteers needed during this time.
Chili Setup - 5:30-6:00pm - Bring your pot of chili to setup between these times.
Event Start - 6:00pm - Membership and merchandise tables will open for business.
Membership Table Closes - 7:30pm - Arrive before this time to get renewed or signed up. Our volunteers also need time to play.
Merchandise Table Closes - 8:00pm - Make sure to pickup/buy your FORC merch before this time.
Other
There will be doorprizes and a raffle for FORC merchandise so make sure to stop by the registration table to claim your tickets. Included in the prizes are gift certificates for free entry to FORC race events like the Frozen Fat Fondo, Sylvan Island Stampede, and Illiniwek Abermination, FORC tees, socks, and stickers. Winner of the cook off will receive a $50 Hy-Vee gift card.
Location
This event will be held at the Credit Island Lodge in Davenport, IA
View Larger Map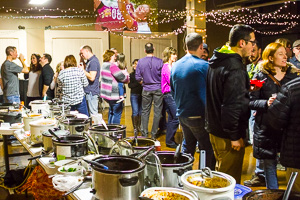 Questions
If you have any questions regarding this event, feel free to ask in the
2018 Chili Cookoff & Membership Drive Forum Thread
or
shoot us an email